We The People
WeThePeople Bike Co has been making some of the most advanced and engineered BMX bikes, frames and components for over 20 years now.
We at the Bicycle Tailor cut our teeth on BMX.  Learning to ride bikes in the 1970s and 1980s, we rode BMX with friends, and learned what couldn't be done on a bike, which isn't that much.  
We can order anything from the WTP catalogue, and stock the following:
Nova
Curse
Arcade
Reason FC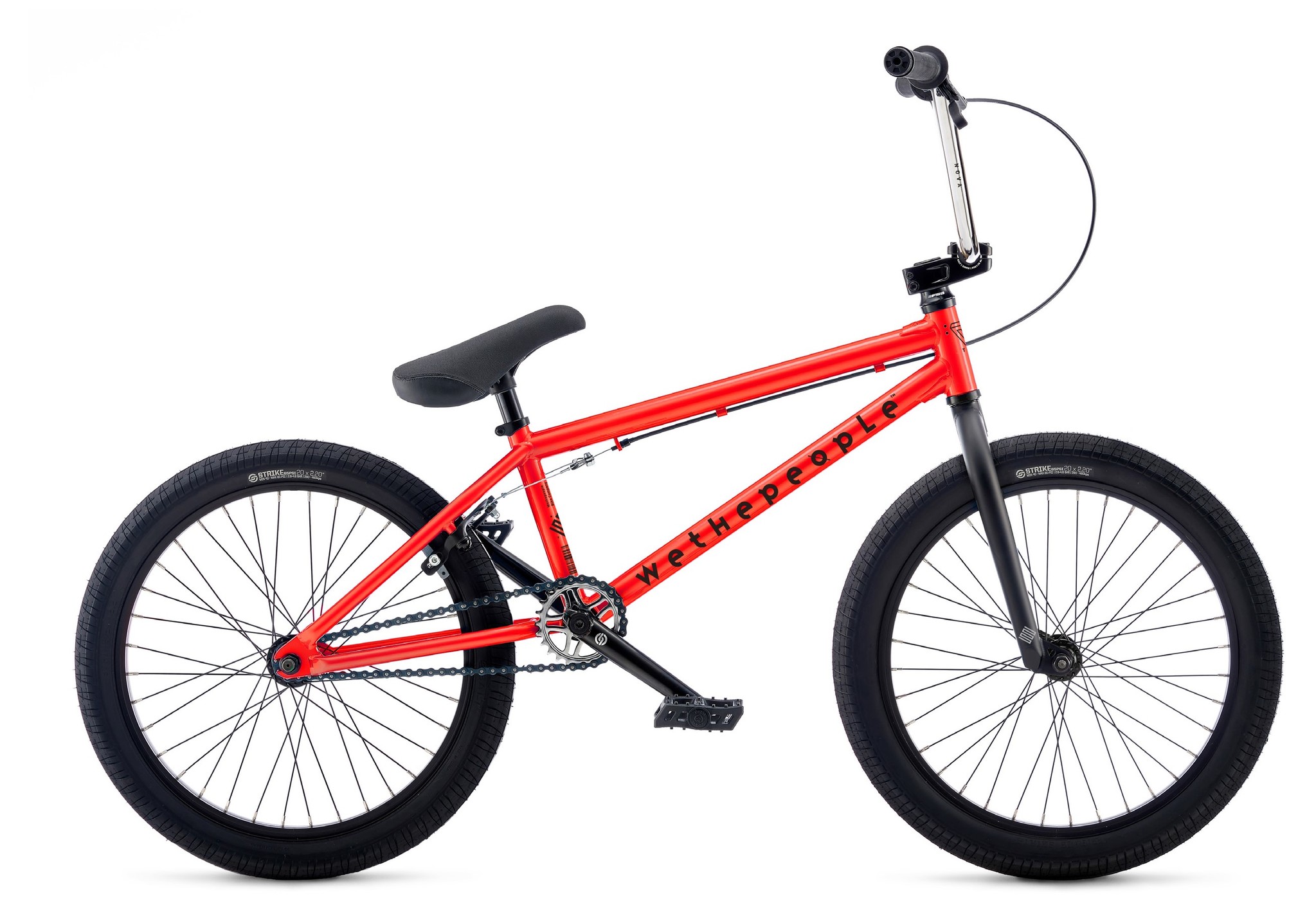 The Nova gets upgraded with 2.35" Salt (Tracer) tires, the (PRO) front load stem and two incredible colour options. A short 20" toptube and 13.2" chainstay keeps the Nova nimble and easy to maneuver for first time riders, and the 25-9 gearing, and mid padded combo seat give it the same feel as our PRO level bikes. You'll be hard to find an entry-level bike that packs as much punch as the Nova.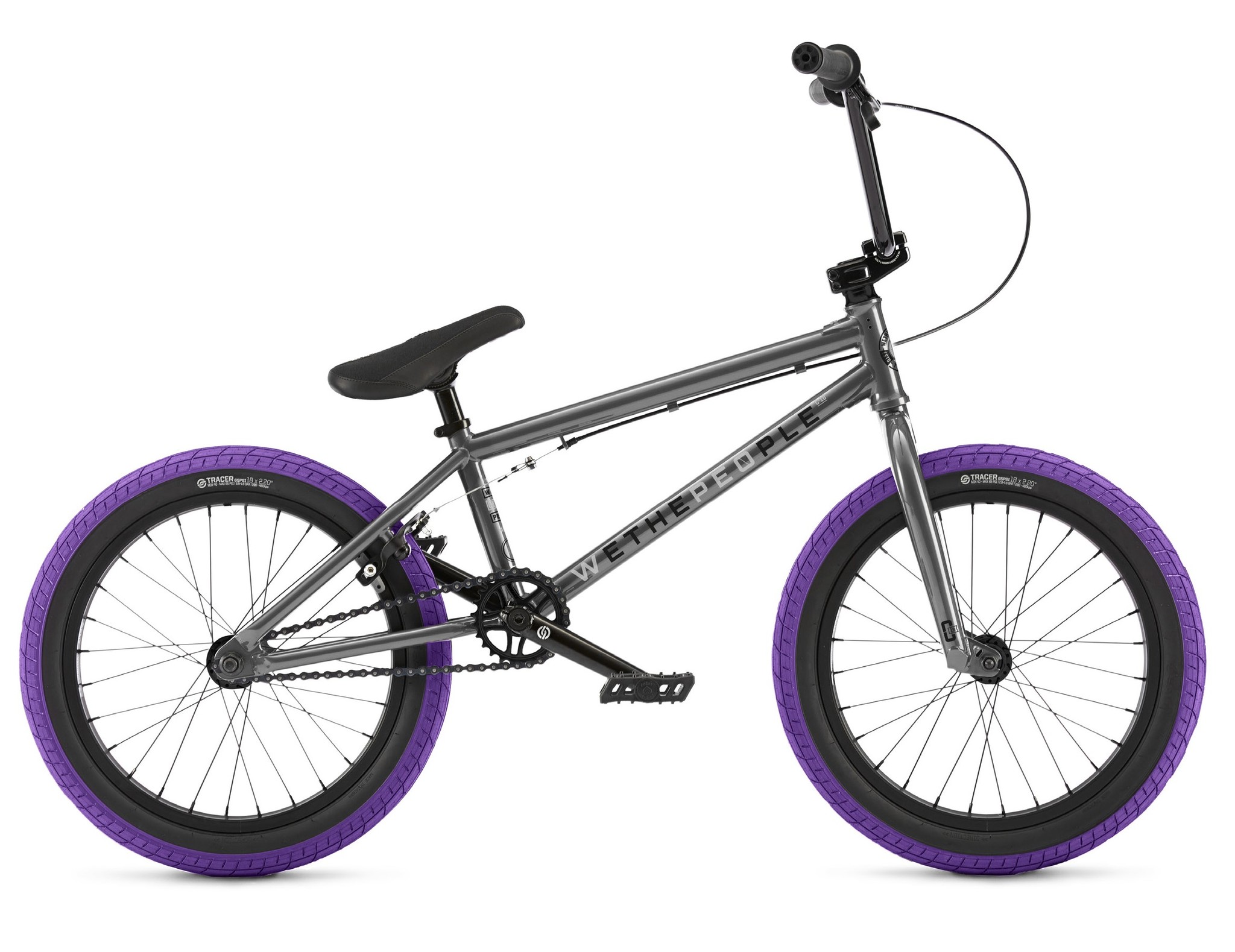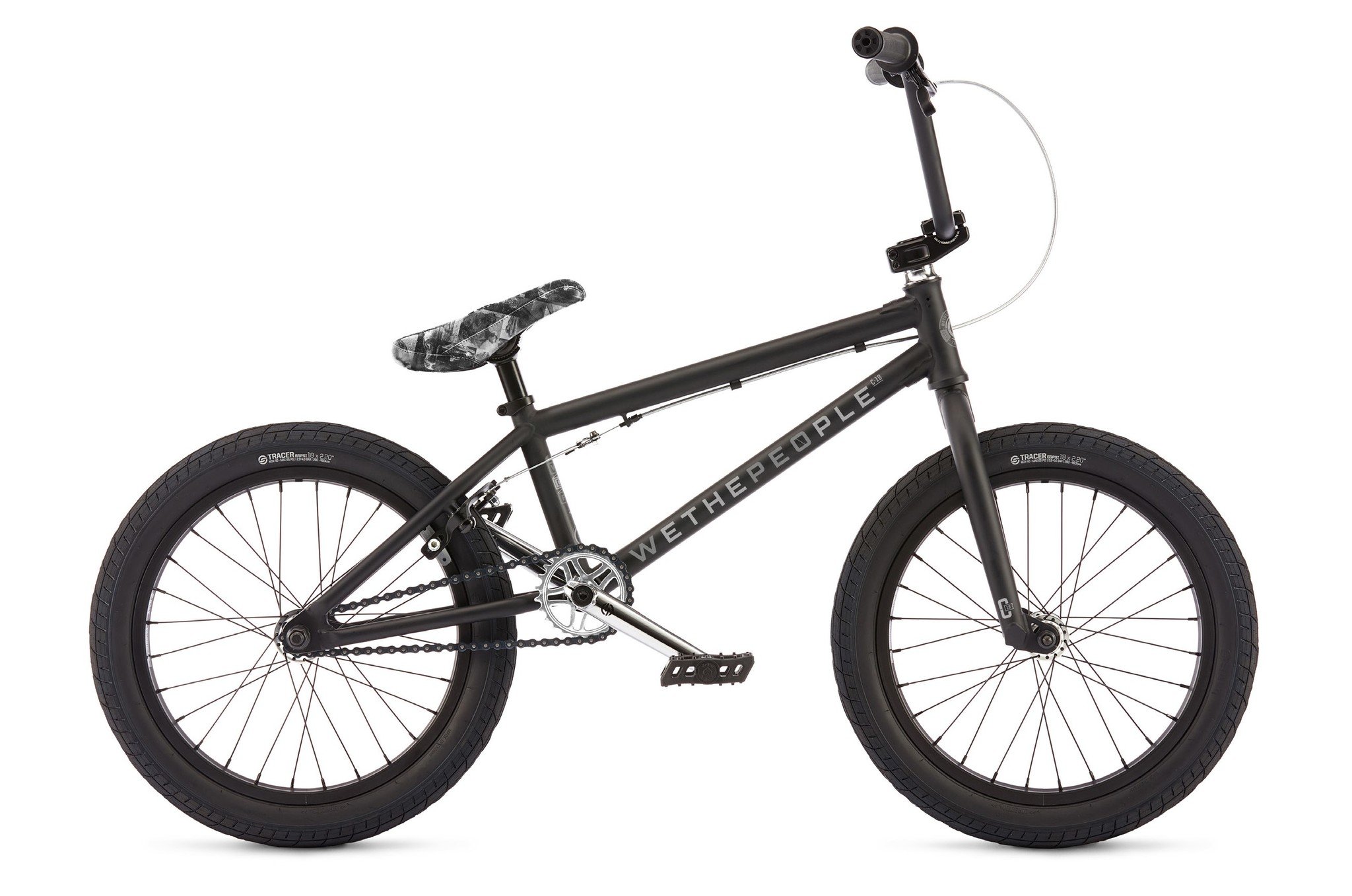 Without question one the most anticipated bikes in BMX, the CRS (Curse) enters 2018 with three fresh colourways and a healthy upgrade of new components. The geometry of the CRS has been tailored specifically to allow younger riders to be able to progress quicker, including short 13.2" chainstays and 165mm cranks, giving the CRS a responsive and snappy ride. This bike is packed to the brim with custom parts and you'll find a fully sealed Salt (AM) cassette hub, the new Salt (Fraction) rims and even a pair of Éclat (Surge) plastic pedals. A bike we are proud to have the WETHEPEOPLE stamp of approval - the CRS is the best it's ever been.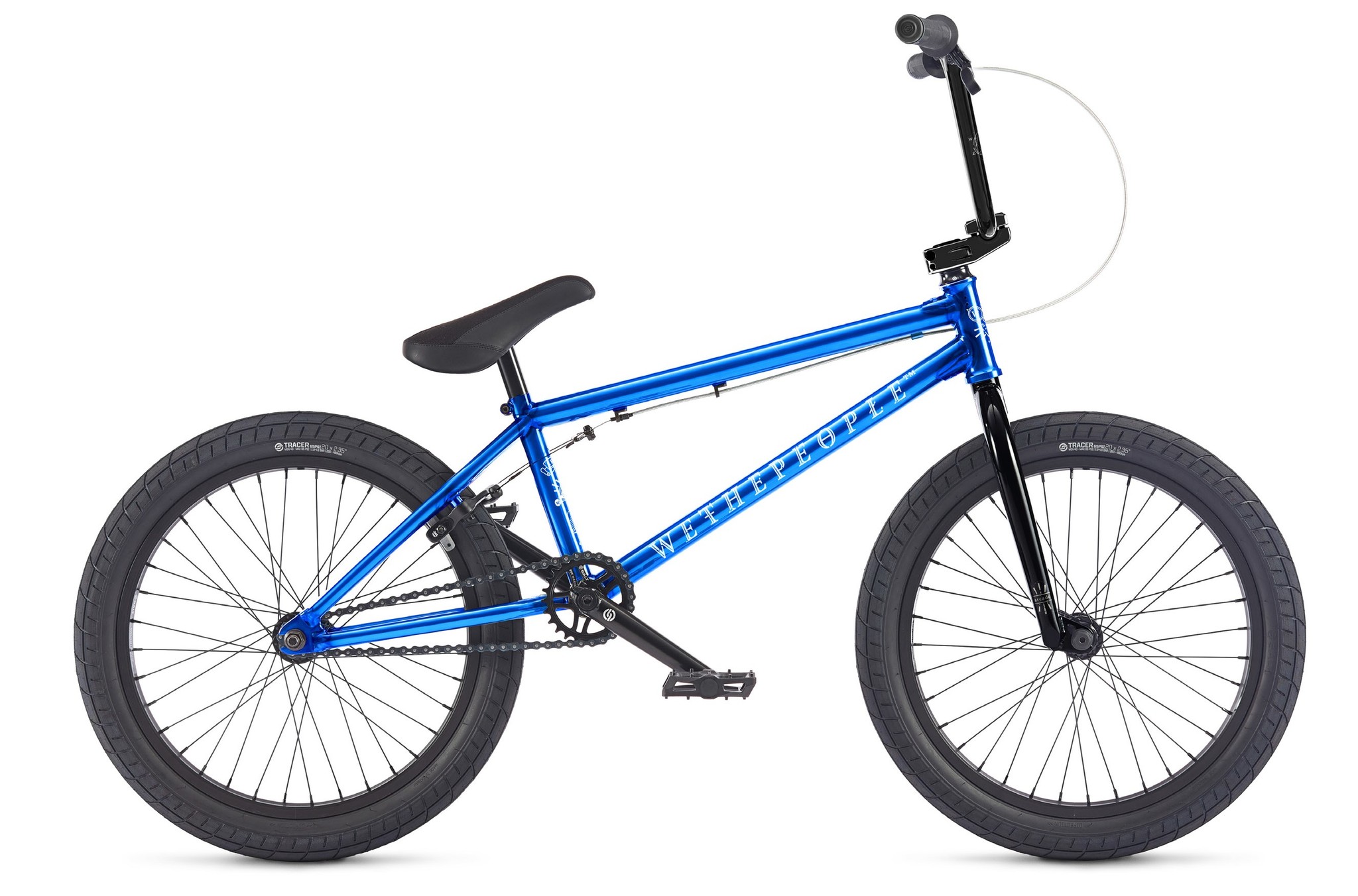 A tasteful and stylish model built to ride and shred it all. For 2018 we decided to offer the Arcade in both a 20.5" and a longer 21" option giving larger or senior riders the ability to ride one of the most popular bikes in our line. You'll find some truly bombproof components including the Salt (AM) sealed cassette hub and (Tracer) 2.35" tires, as well as some new 2018 parts including (Fraction) rims and (Comp) sprocket. Between the Matt Black version with a touch of Satin Oil Slick, and the mesmerizing Translucent Blue colourway, you'll be left debating which one you want to take home the fastest.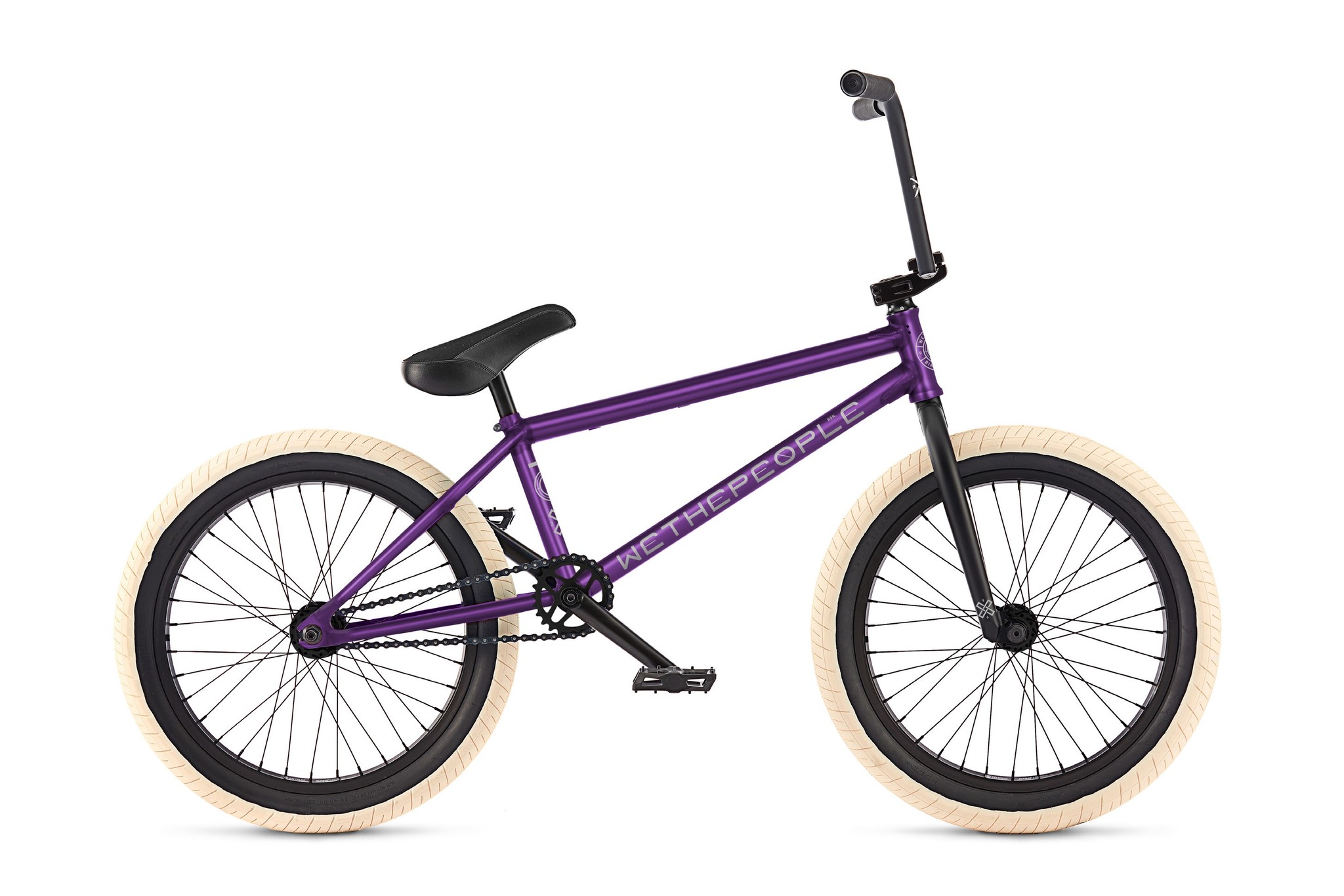 The dream bike for any street rider, the Reason FC comes with everything you need to take your game to the next step, forwards or backwards. Stacked up with the newly updated Saltplus (PRO) Freecoaster, this incredible street machine features snappy street geometry and comes with new for 2018 Saltplus (Brace) rims and WETHEPEOPLE (Remote) grips for the best parts package on a bike of it's kind. This freecoasting upgrade even comes with a full chromoly 4pc handlebar and Saltplus (PRO) Nylon hubguards front and rear, making it a true street weapon.