The "off-season" can be a time for rest and regeneration, but it can also be a time for exploration and pure fun. Fatbiking offers an alternative to indoor training, increasing your skills and keeping your weight, fitness and vitamin-D levels in check.
It was a dark and stormy night…ok well it was a drizzly evening in early January of 2016 and about 3 degrees Celsius when I took my Rocky Mountain Blizzard -50 deg. for its maiden voyage. I had test ridden fatbikes before, but this would be my first ride long enough to experiment and really get to know a bike.
I learned a few things in the first 5km of riding:
1. Fat tires have excellent grip, but certainly don't guarantee traction
2. Flat pedals are great for dabbing when you lose traction, but don't guarantee you won't eat sn*w. I crashed. It hurt.
3. Weight doesn't matter…much…or at least less than you might think. Traction is a bigger concern.
4. It's easy to push your limits, even if you're not going that fast.
5. Fatbikes are only feel slow if you ride them slowly.
My first ride at the GORBA trails at Guelph Lake was a resounding success. I rode, I bailed a couple of times, but in the end I most definitely conquered. And I had a blast.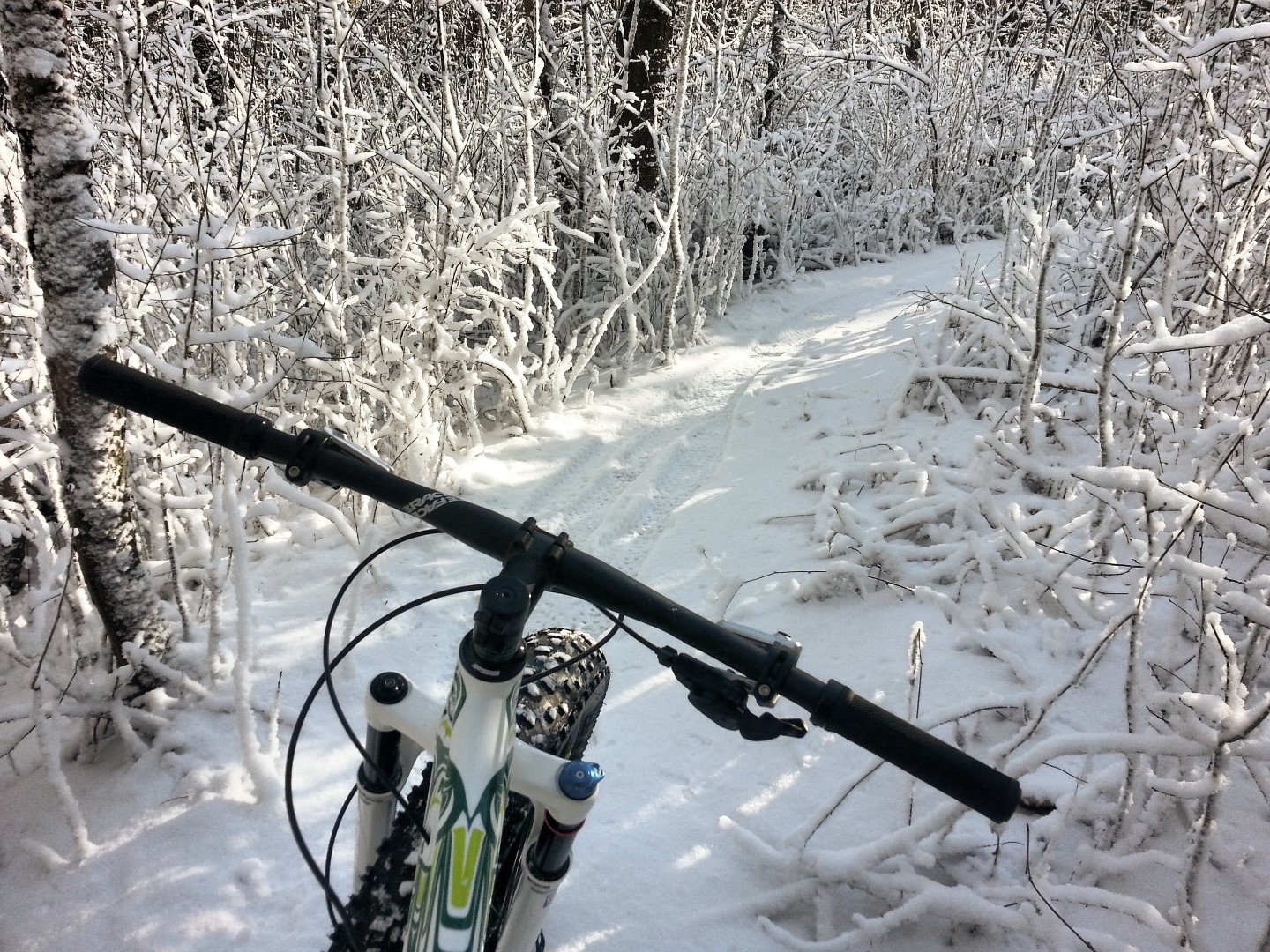 Over the next few weeks on some solo rides I would get to know the bike a little better, ride some of my regular summer routes, and discover the differences and similarities between winter fatbiking and its summer counterpart. Riding snow feels somewhere between mountain biking, cross country skiing, and tobogganing depending on how fast you are going and much control you have. There are times when the bike feels…well…fat. Spinning out, clawing up powdery climbs and losing traction on ice remind you of the season, but more often than not it just feels like…well…riding a bike. It just happens to be a little chilly, and extremely beautiful out there in the woods.
Some of you may remember back when mountain biking was a spectacle: a small group of nutters doing things you just weren't meant to do on two wheels. But today you ride a road bike on asphalt, a mountain bike on the dirt…and a fatbike in the snow. It's just the right tool for the job. I truly look forward to the day when the "wow" factor of fatbikes disappear as they become a regular part of our cycling landscape and culture. We are well on our way.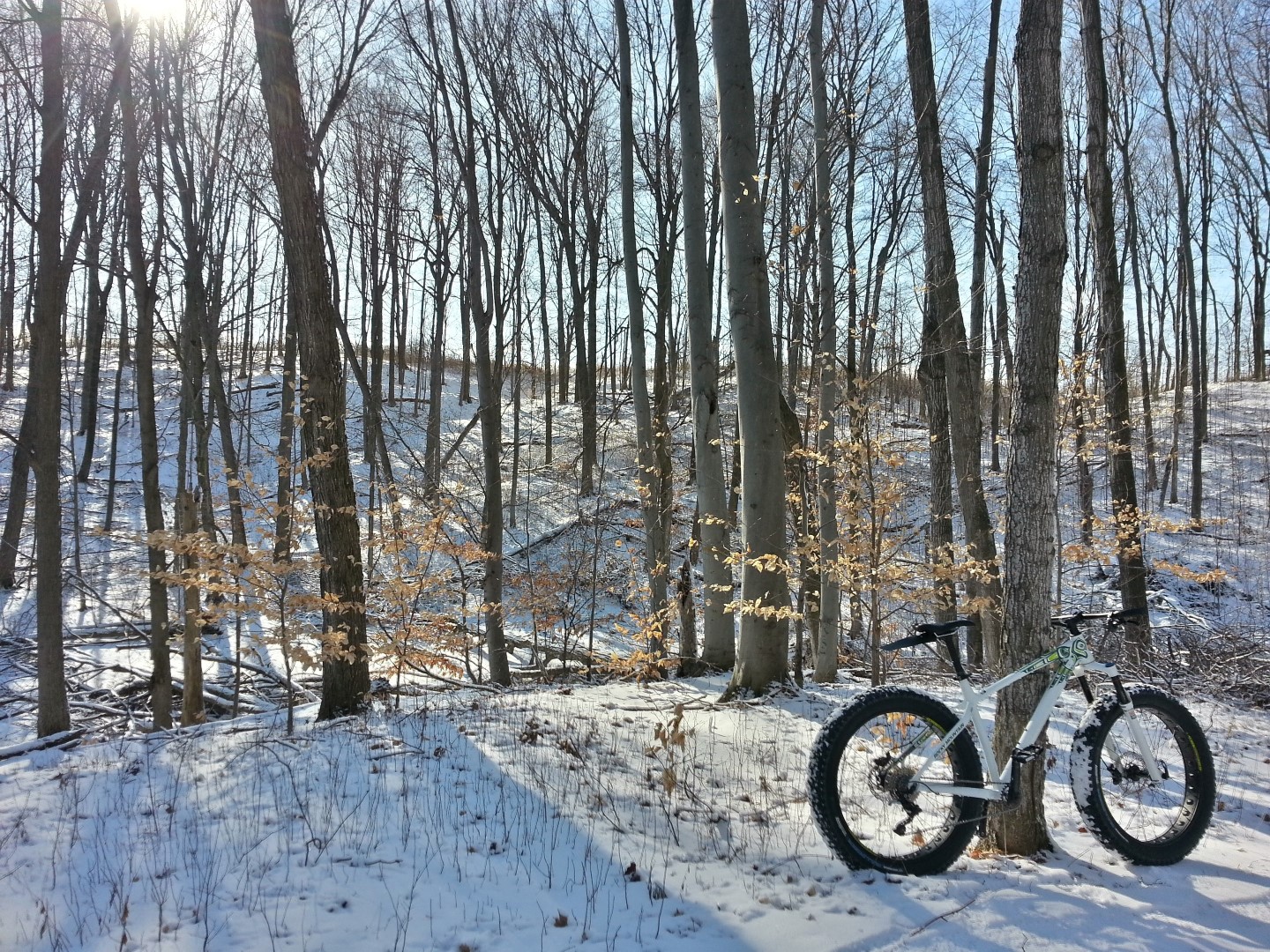 Any cyclist will tell you that winters are tough. I know I feel "off" during my off season with the short days, reduced motivation to train and a primal instinct to hibernate that's tough to shake. Perhaps I should have known better, but I just never imagined how much of a positive impact fatbiking would have on my day-to-day life in these winter months.
And truly there is only one thing that really bugs me about fatbiking: I waited too long to start. It may not be for everyone, but I encourage you to give it a try. Ask at your local bike shop, find a demo day, take out a rental or take the plunge and buy the bike that's the right for you. Fatbiking is just another break down the barriers that keep us inside, and to get out and ride. As for me, I'm finally turned on to the off season.